Banana Beach – Coral Island (Koh Key)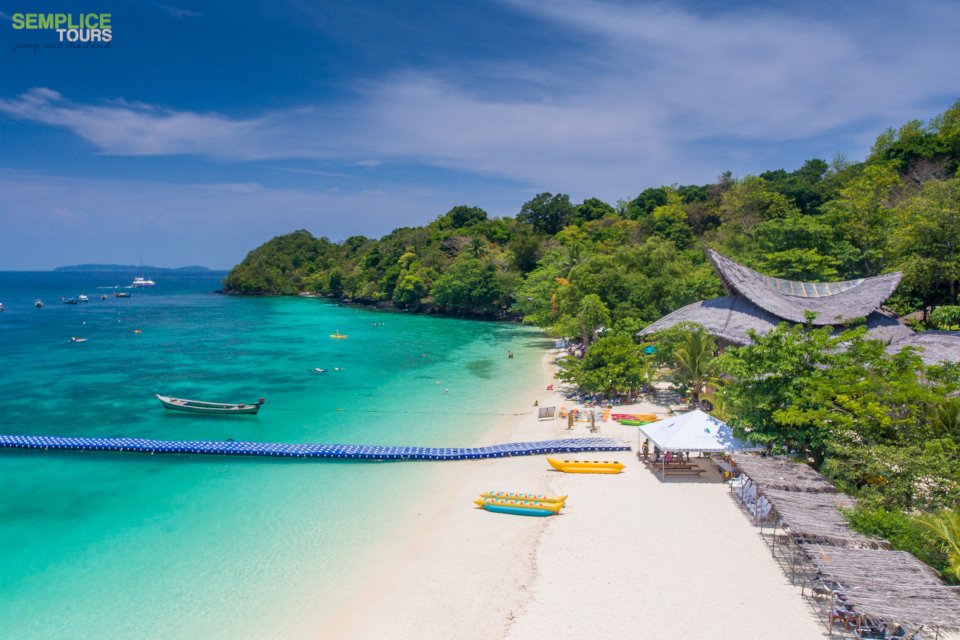 Banana Beach Koh Hey (Coral Island)
You won't believe paradise could be so close.
A great escape from busy Phuket
A place where the water is clear, sand is white and forests green. Unforgettable natural sights! Only 15 minutes away from Phuket by boat. A white crescent of sand sitting between a beautiful forest and crystal-clear, blue, swimmable water.
Banana Beach is all about nature. It was a stunning place long before any person stood on its shore, and that natural beauty is still there today. So, when you embark on this fantastic daytime activity in Phuket, notice how boat noise is kept to a minimum around the beach and how most boats park out on the water, not on the sand. Watch the fish that swim around curiously in the crystal blue water, and see how the trees hug our buildings and Great Hornbill birds (the inspiration for our restaurant design) fly down from the hillside to have a look around. This is all part of keeping the beach's identity.
We not only wanted to preserve the character of Banana Beach Phuket but add to it as well, with respect for its beauty and environment. That is why our buildings make large use of natural tropical materials, such as bamboo, and also take shapes that connect you to Koh Hey's wildlife. You get to play and rest in nature here without taking anything away from it except some lovely memories of your Phuket sightseeing adventure.
Choose only the best and you bring at home an indelible memory!
You can choose between these different packages