James Bond Island Tours: Premium!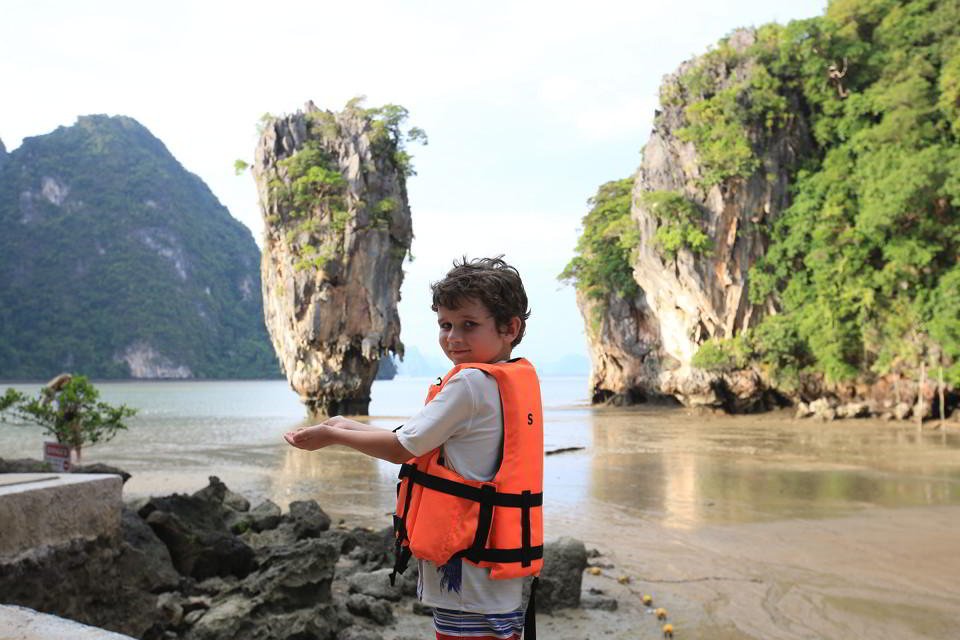 James Bond Island Tour Premium at Phang Nga Bay which is the most famous Natural Marine Park in south Asia. Is located between the two provinces of Phuket and Krabi. It's famous its natural mangrove forests and natural limestones which contains caves. Phang Nga Bay which contains the smaller Island of James Bond, Panyee, Talu Island (Sea Canoe), are offered in our daily tours the option of canoeing.
Phang Nga Bay covers an area of 400sqkm and is home to some 100 islands, many of which could feature in The Guinness Book of Records either for their beauty or for their freakish shapes. James Bond Island, with its signature rocky pinnacle, has been a major attraction ever since it featured in the 1974 Bond movie. Luckily it is under national park protection and as a result, no boats of any kind are allowed to go too close to the island because of its precarious position – big on the upper part and relatively slim at the bottom. The two best ways to view James Bond Island are from boats or from the small beach on Koh Ping Ghan. Koh Ping Ghan is another sample of how Mother Nature works her magic. Basically, it's a very high leaning rock that has some small caves inside. It's pretty amazing and fun to check them all out. On its crowded eastern beach, there are stalls and stands selling knickknack souvenirs, mostly made from shells and woods.
Choose between these 3 different packages