Khai Islands Tours: Relax and Snorkeling a few steps from Phuket!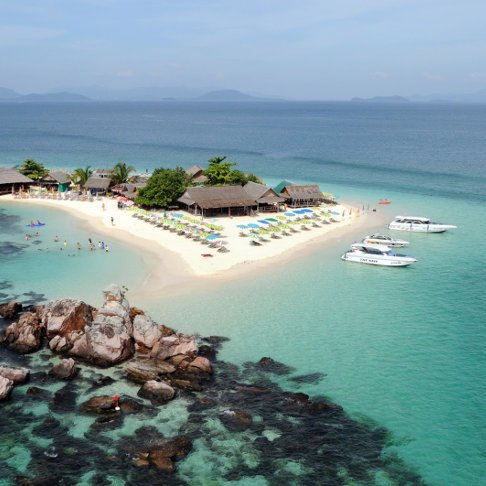 Khai Islands Tours allow you to visit three small islands, Koh Khai Nok, Koh Khai Nai, and Koh Khai Nui, only 30 minutes by speed boat from the east coast of Phuket Island.
Koh Khai Nui is a wonderful, picturesque, small privately-owned island, situated just opposite to Koh Khai Nai Island, is a small island which is similar to Koh Khai Nai Island. It is not as good for visiting or relaxing but it has the best spot for snorkeling and different types of fish.
Most of the colorful fishes found in this area such as Crown Anemone Fish, Butterfly Fish, Angel Fish, Trigger Fish, Lion Fish, and Morey Eel.
Koh Khai Nok is a small island with beautiful white sand beach and rocks. Its clear water is perfect for snorkeling around the island.
The white sandy beach and clear waters perfect for sunbathing and swimming. There are a few restaurants, bars, and small shops on the island. Sunbeds are placed along the beach for visitors.
Choose between these packages