Elephant Sanctuary Phuket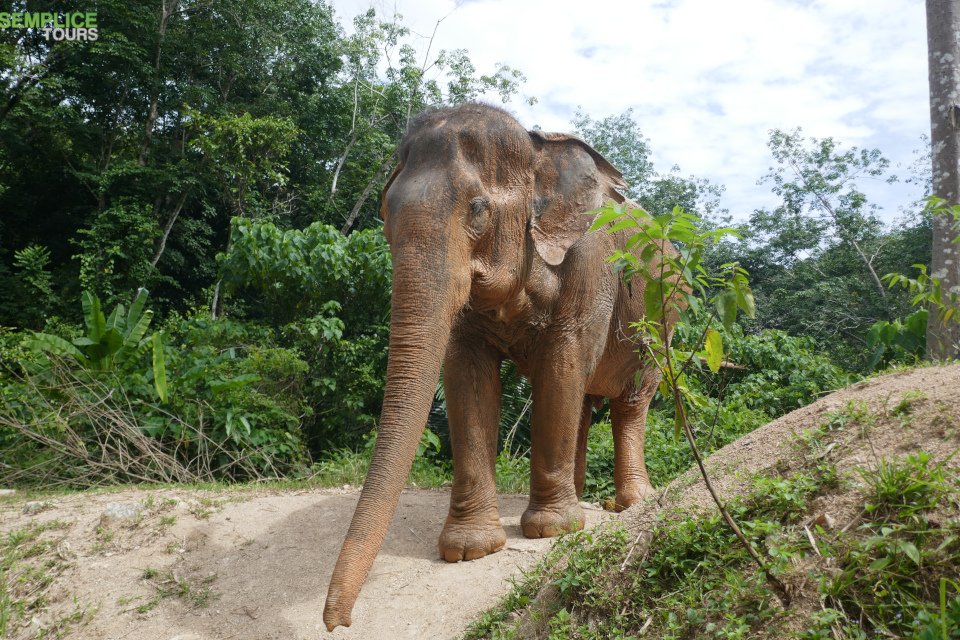 Visit the most ethical elephant sanctuary in Phuket, the Elephant Jungle Sanctuary. This Phuket elephant tour includes some incredible experiences. Go swimming with elephants and enjoy elephant bathing in Phuket at the Elephant Jungle Sanctuary!
Visiting the Elephant Jungle Sanctuary, the most ethical sanctuary in Phuket, gives curious visitors a unique opportunity to interact with magnificent elephants in the safety and security of their natural home. Our trained English-speaking guides give visitors insight into the behavior and the personal history of our animals, while our mahouts help people realize incredible life experiences such as bathing elephants in Phuket or feeding them by hand.
The Sanctuary itself has stunning views of beaches and jungles, which visitors can appreciate at their own pace. The elephants are more than happy to let their new friends check out the view or take a few photos so that everyone remembers this Phuket tour. You can visit the Elephant Jungle Sanctuary at two different times during the day. The morning visit takes place from 6:30 am to 12:30 pm and the afternoon visit takes place from 12:30 to 17:30 pm. There is even an overnight tour available.
Choose between these different Elephant Sanctuary Packages