Phi Phi Islands Tours Low Cost – Fun at reasonable price!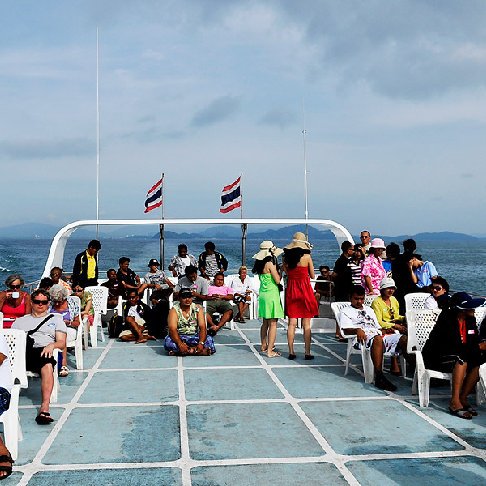 Phi Phi Islands Tours consist of six islands. The bigger are Phi Phi Don and Phi Phi Leh and its Maya Bay made famous by "The Beach" movie. All tours allow you to enjoy breathtaking views and to discover Phi Phi Lay Islands, Loh Samah Bay, Pileh Cove, Monkey Beach and Viking Cave.
Phi Phi Islands Tours Low Cost are dedicated to travelers with a low budget and has no special requirements. Normally all boats used of transport to Phi Phi Islands are big and therefore contain a large number of participants. The places visited during this tour are very commercial and crowded, unfortunately, the type of tour does not allow you to change the itinerary or make reverse paths to avoid the times with most people.
Guides and the rest of the staff are normally professional, though sometimes novice and young. The meeting points where lunch is usually served have to deal with a lot of people, so it is a little more time-consuming to have lunch. The ground transportation is okay, but delays can happen: contact the agency to avoid not be recovered.
However, if you are low-budget traveler, just arm yourself with a little patience and have fun in Phi Phi Islands!
You can choose between these different packages
If you are looking for a
higher quality tour
, check our
Phi Phi Islands Quality Tour
or
Phi Phi Islands Premium Tour
.