James Bond Island Tours Low Cost
Published by on
James Bond Island Tours: Low Cost!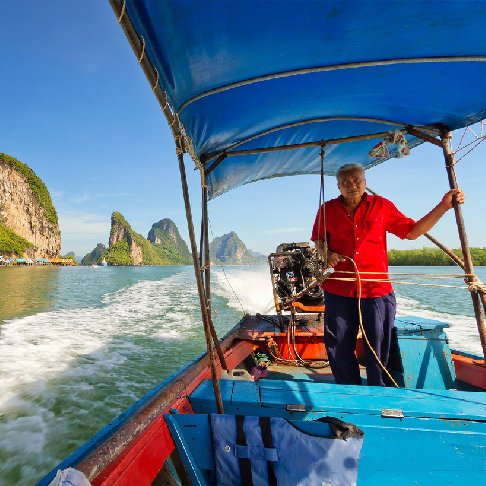 James Bond Island Tours Low Cost. These types of tours are dedicated to a clientele with a low badget and has no special requirements. Normally all the boats and means of transport are of great size and therefore with high numbers of participants. Times and the points that are visited are very commercial and usually very crowded, this' cause budget does not allow you to change routes or make reverse paths that would give way to avoid the most crowded times.
Of course the budget affect much on a personal assistant, quality of food and quantity, delays on the pick up and respect of the routes. The guides and the rest of the staff in these tours are usually beginners, young and inexperienced. The meeting points where usually lunch is served must serve large numbers and then the quality and quantity of food and sometimes just enough. These companies use contractors for ground transport and pick up from/to the hotel, to end the service in the short time they run and sometimes do not take all customers.
Finally if you are ready for anything and budget not allow you another, arm yourself with patience and games for the destination that you like more … !!!!
Choose between these 3 different packages
If you are looking for a higher quality tour, check our James Bond Island Quality Tour or James Bond Island Premium Tour.