Elephant Trekking Khao Lak Safari: An exciting adventure in the jungle!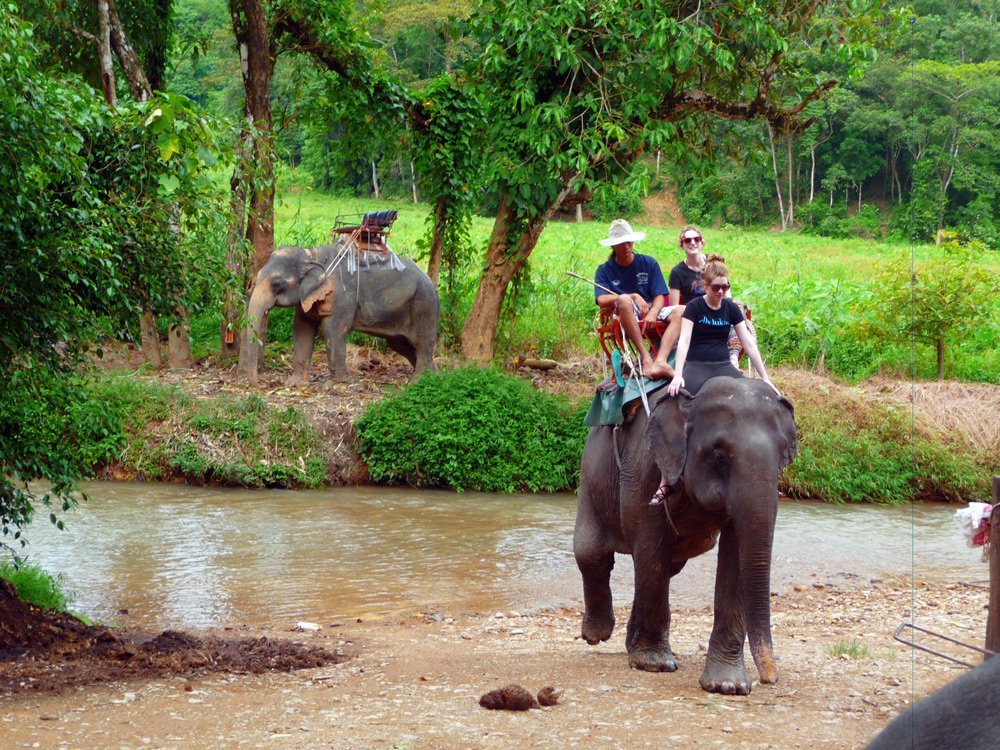 If you want to experience a real jungle safari tour in Thailand you have to look outside Phuket island. The perfect spot, not too far from Phuket island, is Khao Lak-Lam Ru National Park, in Phang Nga province. Our Elephant Trekking Khao Lak Safari is the best elephant trekking tour you can book. Khao Lak we will have an thrilling elephant ride inside the jungle and an exciting bamboo rafting on the river inside the park. The tour also includes a visit to Temple, Turtle Farm, Waterfalls and Fruit Market.
Khao Lak is located on the north-west of Phuket Island. Famous for the beaches and the Marine Park parallel to the hinterland, one of the largest of Thailand National Park is called Khao Lak – Lam Ru. There are large green areas with rivers and waterfalls in Khao Lak. Its shape is ideal for Elephant Trekking, Rafting, Bamboo Rafting, and Hiking in the jungle. This tour will lead you to funny and exciting activities "Adventure tours". You can immerse yourself in the jungle and appreciate one of the Thailand peculiarities.
Choose between these different packages